In partnership with



Supercharge your networking and knowledge. Celebrate Supplier Diversity.
Join us at our 2023 Conference.
20-21 September 2023, Amsterdam
Book tickets
Network, learn and make connections that will power up your business.
Whether you're a sourcing buyer, Supplier Diversity professional, policy maker in the diversity space or an ethnic minority or immigrant-owned business, join us in Amsterdam for our 2023 European Conference and Awards. It's your chance to meet, grow your network and start collaborations – while learning how Supplier Diversity can benefit you.
Join us on 20-21 September at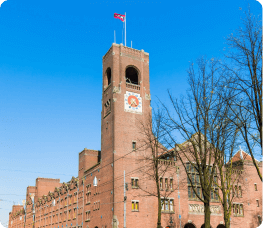 Amsterdam's prestigious Beurs Van Berlage venue for the conference.
View the Agenda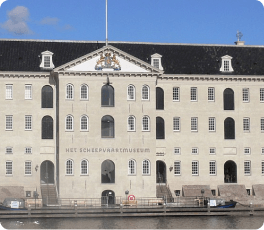 The stunning Scheepvaartmuseum for the Gala Awards Dinner.
About the Awards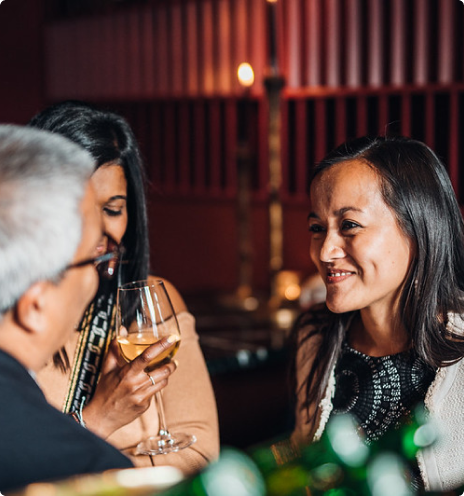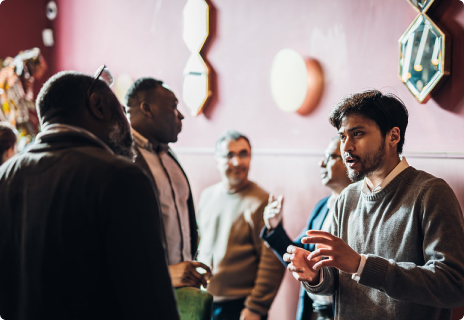 What to expect from Europe's largest Inclusive procurement conference.
Over two packed conference days, including a Gala Dinner and Awards Ceremony, we'll celebrate diversity and innovation. And you'll discover all kinds of successful ways Supplier Diversity can be implemented and accelerated.
From workshops on bid processes, to inspirational talks from corporate leaders and ethnic minority and immigrant entrepreneurs, to networking with various industries – you'll learn about best practices, roadblocks, laws and regulations. You'll pitch ideas and be empowered to do business on a whole new level.
Join workshops on key skills, including bid and procurement processes, managing suppliers and winning contracts.
Learn about the European approach to Supplier Diversity and inclusion.
Discover European policy and legal frameworks to promote Supplier Diversity and inclusive procurement.
Explore how to embed your Supplier Diversity programme beyond procurement.
Get practical tips on how to plan, track and measure the impact of your Supplier Diversity programme.
Uncover new learnings and ground-breaking initiatives with our Supplier Diversity showcase.
Interact with expert panels from all areas of the Supplier Diversity spectrum.
Learn new collaborative approaches to bringing Supplier Diversity to centre stage in Europe.
Ticket prices
Corporate
(Non-MSDUK Member)
Full Conference €1000
inc. Awards Dinner
Dinner Table €4700
for 10 Guests
Corporate Member
(MSDUK/WECI/EGLCC) / Public Sector/ Advocacy networks
Full Conference €900
inc. Awards Dinner
Dinner Table €3500
for 10 Guests
Certified Diverse-Owned Businesses
(ESDP self-identified EMBs, certified by MSDUK/WECI/ EGLCC), GSDA Partners
Full Conference €470
inc. Awards Dinner
Dinner Table €1750
for 10 Guests
Book tickets
Who is attending?
Ethnic minority and immigrant-owned business owners from across the world
Global sourcing buyers and Supplier Diversity leaders
Global brands
Private sector buyers
Angel investors and venture capitalists
C-suite executives and inspiring speakers
European policymakers and key stakeholders
See our Speakers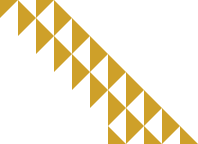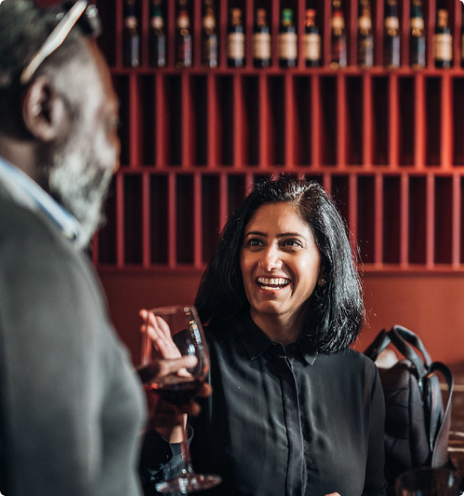 Join us to connect, network and engage with ethnic minority and immigrant-owned business owners, plus hundreds of corporate decision makers.
Book tickets